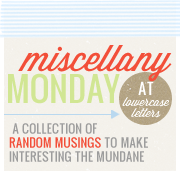 ~ life is getting better all the time, as I look back at my week it's hard NOT to feel blessed with all the great people I have in my life, and all the great things God is doing in my life.
~ here are some pictures of the great time I had with my mum and sisters at Folklarama's Ethiopian pavilion. Tami's adoption is through Ethiopia so we thought it would be great to get an idea of their culture. adorable little children running around, dancing along with the performers, made Tami a little more eager for the day she has her own I think.
~ been battling the cold Sean has had for over a week now, it still hasn't managed to get me :)
~ cleaning and decluttering slowly but surely has led to a pretty big pile of stuff I need to get rid of, if they don't have a curb-side giveaway soon I'm going to have to make a trip to Value Village asap.
~ the weather has been so terrific, spending more time in the yard again, and making plans to go for walks with friends, especially friends who want to feel the burn like I do!
~ I'm getting right into my role as Promotional Materials leader for Celebrate Recovery, so many ideas rattling around in my brain, I can't wait to see them come to fruition.
~ made my own roasted red peppers, bought a big bag of them at Costco and then followed some online directions I found to making them roasted, just like the ones I've been buying in a jar. also made my own salsa, just a can of herbed, stewed tomatoes, some red onion, a bit of garlic, some of my recently made roasted red peppers, a few drops of Frank's Red Hot sauce, and chipotle seasoning from Tupperware. yum!
~ books keep getting added to my 'to read' pile, I've just finished 2 books recently, almost done a third, and yet I still feel like my stack hasn't moved at all!
~ inpromptu date surprised me Saturday afternoon when Sean all of a sudden took me to play pool and have some appys for lunch. he doesn't do spontaneous very often, and going out is especially not usual when he's fighting a bad cold, but his spirits have been up recently so I'm glad for the chance to enjoy his company, doing something fun that reminds me of back when we were dating.
~ Sunday ended up being the perfect beach day for my family's celebration of all summer birthdays. we went out to St. Malo, played in the water, on the beach, had Rollkuchen made by Tami & Kellin, with watermelon and burgers. What a great way to cap off birthday partying and the week!