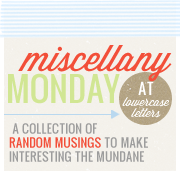 ~ I'm cheating and posting this on Tuesday, lol :)
~ on stay-cation this week and I REALLY needed the break from work and the hustle and bustle, got a break from our Tuesday night Boundaries this week too due to Easter prep at Church.
~ kicked off vacation Friday night with an awesome country concert with two Canadian artists we really like, Aaron Pritchett & Gordon Bamford.
~ had a really great visit with some good friends we haven't been able to see for almost 2 years (p.s. all our friends need to stop moving to Steinbach!). so great to catch up and spend time with their little girl.
~ visitors are a great cleaning instigator and so got the house clean for them on Sunday and can relax the rest of the week!
~ picked up
Ted Dekker's latest book released this week, The Priest's Graveyard
.
~ just doesn't look like it's in the cards to go on a trip this year at all, but we probably will be able to pay off our MB Hydro furnace loan and then save more money next year for a trip instead.....sigh.
~ turns out this puppy we're taking care of has already somewhat adopted me because all of a sudden he's getting really protective and a bit nippy when he and I are around 'strangers' to him.
~ I'm hoping to go see Candace Cameron Bure at Chapters St.Vital tomorrow evening, buy her book
Reshaping It All
(co-written by fellow Winnipeger and one of my fav blogs I follow
Time-Warp Wife
). I'm pretty pumped to possibly meet Candace and get her autograph (and I'm crossing my fingers TWW is there too ;) but I'm really excited to read her book about healthy body image too.