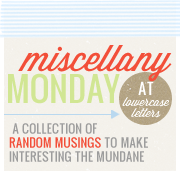 it's been another few weeks to catch up on what's been going on around here, summer is keeping me soooo busy!
~ my garden is looking great, only about another week and I can harvest most of it! my tomatoes are bigger but not any redder, we'll have to see about those. and I have a plan for the exploding oregano, but we'll see how that goes. in the meantime I'm munching on Farmer's Market goodies.

~ I finally finished a special project that, while I wasn't required to make my submission more than words, I had SO much fun making it pretty with my digital creative tools. seeing the finished product I was even told I was insanely talented at digital scrapbooking. awwww :)
~ I finally finished the book
No Perfect People Allowed
, I would highly recommend it! Now I have 3 more books lined up to read, and none of them were on my shelf a month ago, but at least 2 were borrowed and not bought :) I also have 2 recovery study books to read before the end of the August because.....
~ I just accepted the "Assimilation Leader" position in the new
Celebrate Recovery
program launching at our Church. I had expected I would just be another table facilitator again, but in the intro meeting I knew I could assist this position as well. turns out our Recovery Ministry leader thought I could do it
all
. after looking at her slightly revised job description I knew I could do it. basically I take care of all promotions and promotional material. it would be creating materials to print, for evisuals, for the website, etc., and maintaining and selling an inventory of the books, etc. I can still help facilitate, which I'd especially like to do if there is a group of people with financial 'hang-ups', but my focus is promotion. however, the next day after I accepted the role, I got a bit of my anxiety back because of it. this I am pretty sure is a spiritual attack to stop me from doing this, so pray for my confidence and trust in God's confidence in me.
~ Sean had family in from Edmonton this weekend so we were able to spend a few hours visiting and catching up with this cousin we only see every few years, plus Sean's Aunt, who although she lives in Winnipeg, we hardly get to see her either. we got to hear about many of his cousins I've still never met, and who he hasn't seen since he was a kid. another reminder we need to (translate, I need to finally convince Sean) to take a roadtrip out west soon!
what a great, sun-filled week it's been! love the temps we got this week, a little more sun-kissed, a less weeds. no complaints!